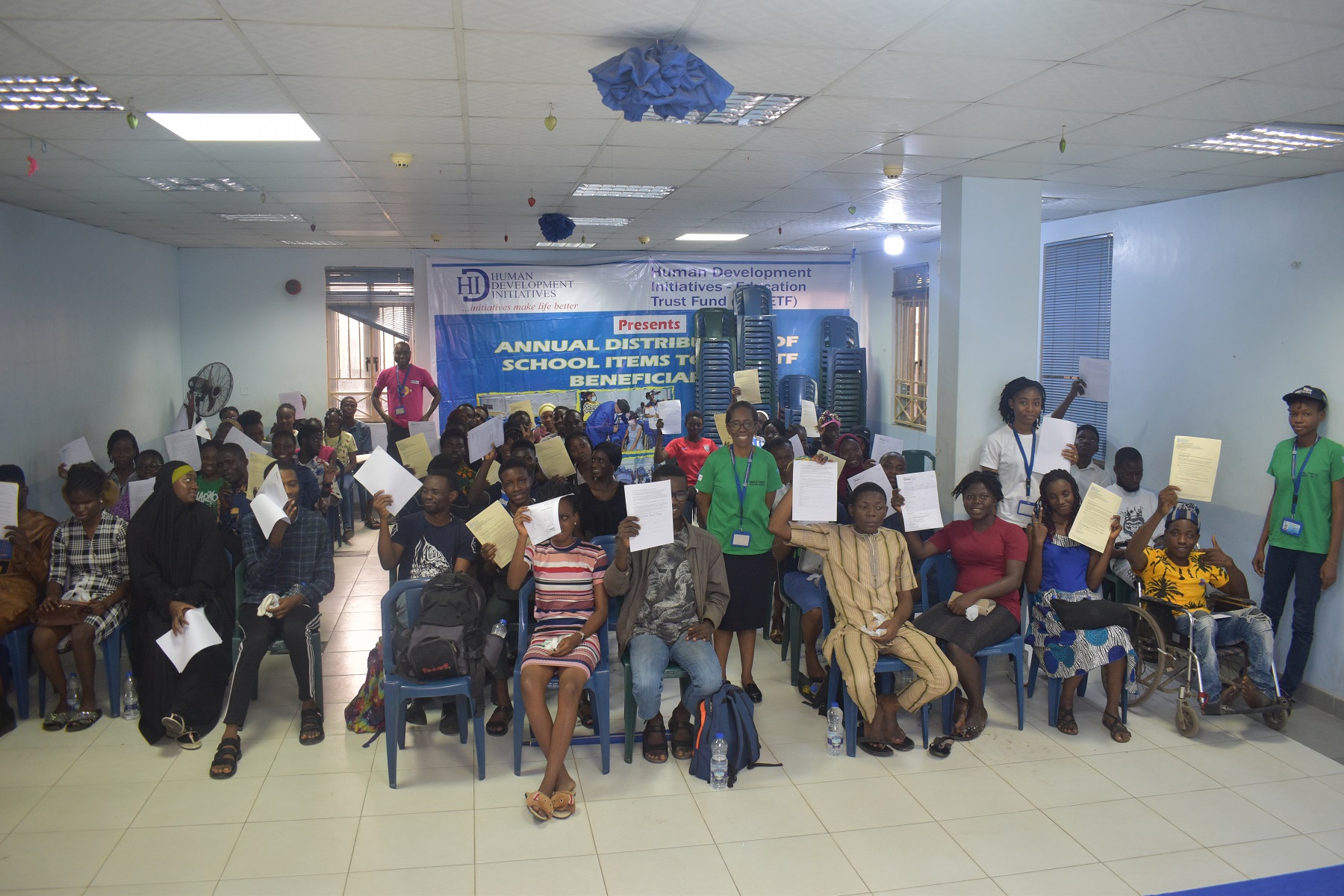 The meeting with HDI Tertiary Education Trust Fund beneficiaries held on the 26th of August 2022. The objective of the meeting was to re-instate to the beneficiaries the expectations of HDI as regards their scholarship program and also to sensitize them on the dangers of cybercrime and the importance of good mental health.
The Executive Director, Mrs. Olufunso Owasanoye gave the welcome speech and asked the beneficiaries who are orphans, children of widows/widowers and student with disabilities to be more involved in the activities of HDI. She encouraged them to be involved in mentoring the next generation, that is, students in the ETF scheme that have similar backgrounds to them.
Mr. Tayo Alofun, an expert in communications and innovation in the financial technology field over years, spoke on Cybercrime. He spoke on the dangers of carrying out cybercrime; he also spoke on the importance of individuals protecting themselves from being victims of cyber fraudsters. The strength of one's password; non-disclosure of secret passwords and pins are what will protect one from falling victim to cybercrime. He motivated the beneficiaries that as they go on their academic pursuit, they should not let peer pressure and financial challenges lure them into the trap of cybercrime commonly known as 419. He advised the beneficiaries to never make excuses for laziness or poverty but to make effort to improve themselves and make friends with vision-driven and success-thirsty individuals.
The Executive Director, Mrs. Olufunso Owasanoye, spoke on Mental Health.
She explained to the beneficiaries that people typically take care of the physical part of the body and the spiritual part of the body leaving the mental part, which is the soul unkempt. She defined mental health as how persons think and feel about themselves and others and how they interpret events.
Mental health influences how an individual copes, his or her relationship with others and his or her self-esteem. She went on to talk about the continuum of mental health that affects how we feel (sad or happy) about events. She also talked about ways to cope with your mental health.